Order Flowers now for guaranteed delivery before Leslie's visitation.
Leslie James Windover
Heaven has gained a new handyman, custodian, and caretaker. LESLIE "LES" JAMES WINDOVER passed away peacefully on November 9, 2021 at St. Joseph's Hospice in the loving arms of his adored wife of 57 years, Lorraine, and his daughter, Lori Kennedy. He is truly missed by his son-in-law, John Kennedy and granddaughters, Sydney and Brynne Kennedy; daughter Cheryl Windover and her children Kaitlyn, Daniel, and Nicholas Vandersteen. Dad will be lovingly remembered by his older sister, Irean Srebalus, of Arkansas, his many, many nieces, nephews, friends, and neighbours. He will be greeted in heaven by his infant son (Donald James), his loving parents, Duffield and Iona, and his siblings Ken, Leo, Phyllis "Pat", Robert, Joyce, Ruth, Ross, Bill; in-laws Fred and Betty Robertson, and Wayne, Charles, Dorothy; many of his lifelong friends, and his loving fur babies.

Dad arrived one night to take Dorothy on a date…when Mom saw him…life changed! He adored her from that moment on and set out to make their life a great one together. He worked incredibly hard to support his family and never complained. He only had eyes for his true love...Mom. And he was so incredibly proud of all of his grandkids and their accomplishments.

Les/Lester/Caretaker grew up in 'the south end' of Sarnia and had lifelong friends he met there and through CB radio. He enjoyed fishing, fixing things, tinkering in his shop, organizing everything he could, getting good deals at garage sales, and being a great husband, Dad, Grandpa, uncle, friend, and neighbour. Dad never stopped! If something needed done…he was on it. Grass cut, shovelling, dirt moved…at 81 years old...he was constantly doing what needed to be done. And if you needed something…trust me…Dad had it. He was also a lifelong member of the Brain Club at Cooper's Paint Shop and the Beer Club for Men, where all the world's problems were discussed and 'resolved'. Dad hated election years…all those signs on front lawns and on poles! And they weren't garage sale signs!

Dad was very proud of his long career as a custodian with LKDSB, where he cared for not only the school building, but everything and everyone within the school. He worked at Bridgeview, SCITS, Northern, and retired from Lakeroad School. Every weekend was spent "checking the school"…which meant a great opportunity for playing basketball in the gym or taking rides on the buffer.

T-shirts & golf hats with funny sayings and really, bad Dad jokes were well known by Les' family and friends. "Did you hear about ferris? He's the big wheel down at the carnival!" "Are you hungry? Look in the mirror and get fed up!"

Special thank you to Frank McDonald (Lorraine), Geoff, Bruce, and Johnny; the doctors, nurses, PSWs, housekeepers, volunteers and staff at BWH Emergency/ICU/Telemetry Departments and St. Joseph's Hospice. The care and support you gave to Dad and our family is greatly appreciated and will never be forgotten.

Cremation has taken place. A memorial gathering will be held at the D. J. Robb Funeral Home & Cremation Centre (102 N. Victoria St, Sarnia) on Wednesday, November 17th between 5:00pm and 8:00pm. Please note, as per the directive of the Bereavement Authority of Ontario, all in attendance are required to social distance and must wear a face mask. Donations can be made to St. Joseph's Hospice or Sarnia Humane Society.

When you came to visit Dad, the bar was always open. So please, raise a glass and give a cheer to Dad…the life he lived, the lives he touched. Never put off until tomorrow what you need to say today.


Memories, photos or messages of condolence may be shared at www.djrobb.on.ca
To order memorial trees or send flowers to the family in memory of Leslie Windover, please visit our flower store.
---
Guestbook
A photo was added for Leslie James Windover
Lori Kennedy Nov 23 2021 5:45 PM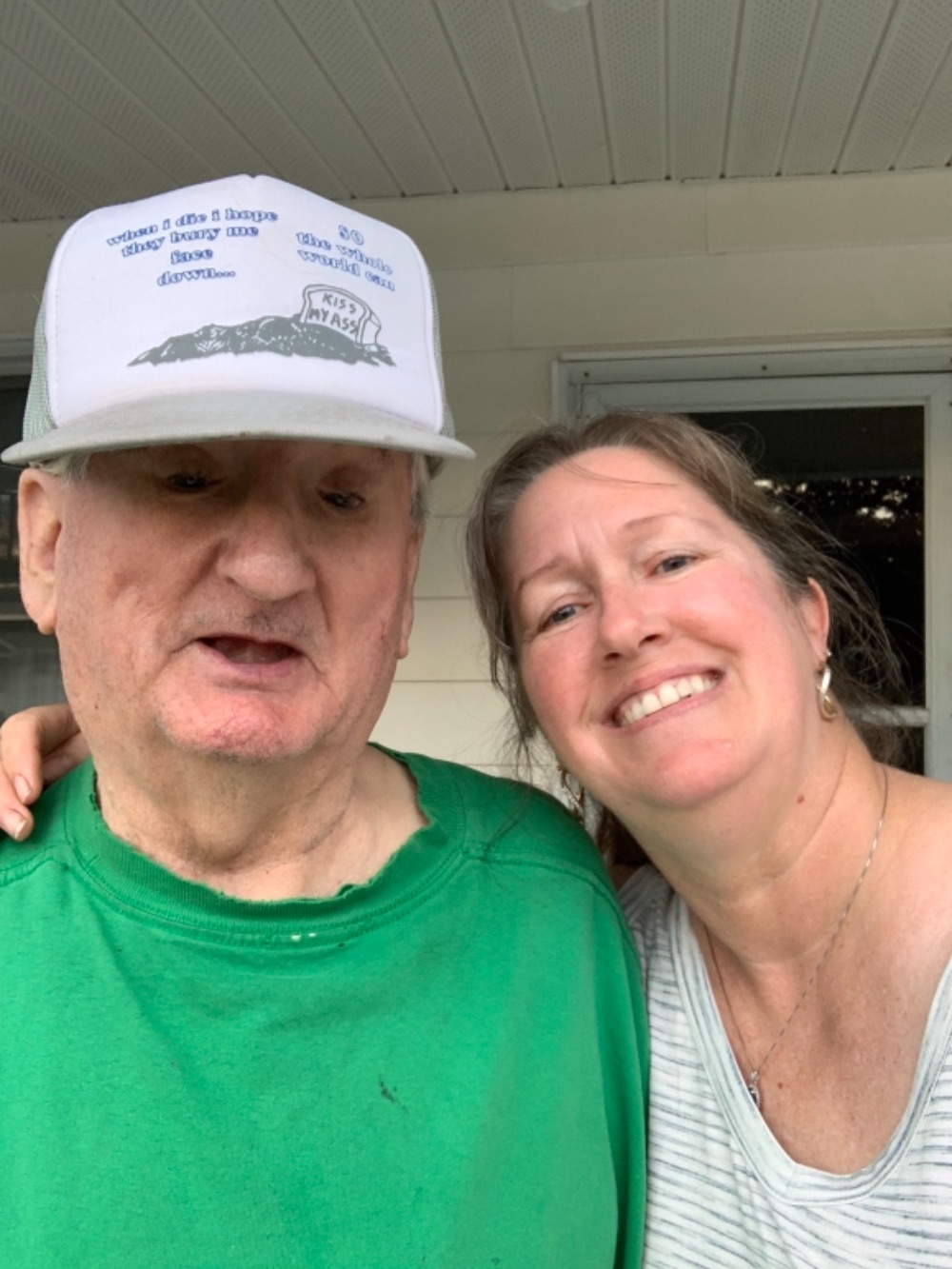 Sympathy Gift courtesy of Meghan Robertson. Group of 1 Memorial Trees Planted In Loving Memory of Leslie James Windover.
Meghan Robertson Nov 17 2021 6:19 PM
I feel your pain and sympathize with you all. I moved away Susann Vincent ( McNei ) My mom Beatice passed away in 1997 is Les's oldest sibling .

SusannVin nt ( McNeil) Nov 13 2021 10:52 AM
Lorraine, Lori, John, please accept our deepest condolences on Les passing. We have many fond memories from Cedar Bay camp. When we bought our trailer there, Les was one of the first to welcome us. There was always something going on at his place. Saturdays were the best, when Le s would garage sale all the way to the camp. He would have a car load of treasures to show us. Great fun, may be rest in peace, Paul and Brenda Lewandowski.
Paul Lewandowski Nov 13 2021 8:44 AM
Lori Dell ( Battle ), I'm sorry to hear of Les's passing and send my sympathy to your family . I moved away from Sarnia at young age . My mom was his oldest sister Beatrice . I lost her in 1997 and know your pain . God Bless
Lori Dell ( Battle ) Nov 12 2021 10:43 PM
Sincere condolences to wife Lorraine, daughter Lori, John, and granddaughters, Sydney and Brynne and extended families in the loss of your husband, father and grandfather, Les. He no doubt left a wonderful legacy as described in the obit. Peace and strength to all.--Nadine Wark.
Nadine Wark Nov 12 2021 6:48 PM
Childhood memories of going to Uncle Les & Aunt Lorraine's house were the best !!! He was such a fun, loving Uncle & helped me meet my father. A toast raised....RIP

Debbie Kovac (nee Leclerc) Nov 12 2021 2:02 PM
Lori, Sydney, Brynne, John and all of your families, Brian and I send heartfelt sympathy to all. RIP Les.
Brenda Carey Nov 12 2021 10:15 AM